dvlawcom / 0 Comments
Read More


dvlawcom / 0 Comments
Read More


irwin kuhn / 0 Comments
/
Read More


dvlawcom / 0 Comments
/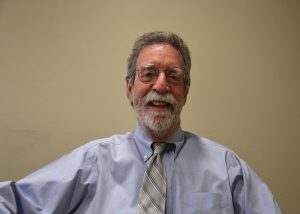 Irwin Venick practices law in Nashville, focusing on the areas of mediation, arbitration, employment, disability, health care and non-profit corporations. Irwin is a Rule 31 Mediator and has been approved as an arbitrator by the American Arbitration Association (Employment Panel) and the Financial Industry Regulatory Authority (FINRA). After litigating employment and other cases for thirty years, Irwin's current employment practice is limited to advising clients about how to handle current issues/disputes in the workplace including concerns on the basis of race, age, sex, disability, national origin, veteran status and religion, whistleblower activity and retaliation. Irwin also counsels clients on a wide range of employment related issues including employment contracts, separation agreements and non-competition agreements. He has assisted clients who have applied for short or long term disability in Nashville through their employment, as well as through Social Security. Irwin also represents a number of non-profit health care organizations. He is familiar with a wide range of health care related issues including licensing, credentialing, billing, contracting, and clinical investigations. He has also represented a number of health care provider professional organizations assisting them with legislative matters and professional concerns.
Irwin was born and raised in New York. He graduated magna cum laude and Phi Beta Kappa from the State University of New York at Buffalo and then attended the School of Law at Vanderbilt University in Nashville, Tennessee, receiving his J.D. in 1975. He is currently a member of the Nashville and Tennessee Bar Associations, the Tennessee Association of Professional Mediators, the National Employment Lawyers Association, the Tennessee Employment Lawyers Association, the Nashville Bar Foundation and the Tennessee Bar Foundation.
Irwin was trial and appellate counsel in Harris v. Forklift Systems, Inc., a case decided by the United States Supreme Court in November 1993. The Harris case established a new legal standard for the evaluation of sexual harassment claims brought under Title VII of the Civil Rights Act which made it easier to bring such cases.
Irwin has been recognized as a Mid-South Super Lawyer in the field of plaintiff employment litigation since 2010 and in the US News and World Report listing of Best Lawyers-Employment Law – Individuals since 2006. He has an "AV" rating from Martindale-Hubbell. Irwin regularly presents at seminars on a variety of employment law related topics.
In addition to his law practice, Irwin is active in community affairs. He was a member of the 1980 class of Leadership Nashville and remains active in the Alumni Association. He was an original member of, and later served as chairperson of the Primary Care Advisory Board to the Commissioner of the Tennessee Department of Public Health. He served as a Board Member of and Chairperson of the Council on Aging and on the Board of Trustees of University School of Nashville. He currently serves as President of Woodlawn West Historic Neighborhood Association, Inc. and the Board of Trustees of The Temple, Congregation Ohabai Sholom, where he previously served as President of the Congregation, He was a member of the Board of Trustees of the Jewish Federation of Nashville and Middle Tennessee for which he also served as Secretary between 2014 and 2016. He was Chair of the Community Relations Committee of the Jewish Federation between 2010 and 2014.
Irwin is married to Jeanne Ballinger, M.D. and has two adult children.
Read More


dvlawcom / 0 Comments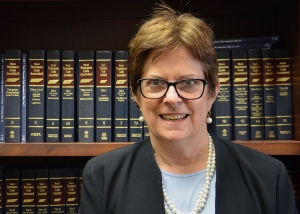 Jean Byassee has practiced commercial, estate and healthcare law in Nashville and Texas for her entire career. Jean graduated from Washington & Lee Law School in Virginia. She has been general counsel for a small publicly traded healthcare company and worked for many years as senior counsel for Hospital Corporation of America. Her practice has exposed her to many areas of the law, allowing her to bring a range of law experience, on legal issues related to healthcare and eldercare matters.
After several personal losses of family members, Jean expanded her focus to include estate law, conservatorships and estate planning in Nashville. Jean enjoys working with individuals or families, and specializes in tailoring their estate needs, in light of the potential for needing long term care or avoiding the more costly alternative of a conservatorship. She is also responsive to emergency elder law needs.
Jean is a member of the Nashville Bar Association, the Tennessee Bar Association, the American Bar Association, the Lawyers Association for Women, the National Academy of Elderlaw Attorneys and The American Health Lawyers Association .  She attends West End Methodist Church where she is is a member of the Ministry Table.
Read More


dvlawcom / 0 Comments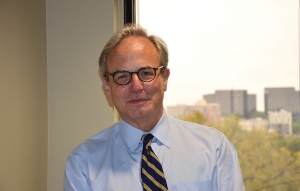 Irwin Kuhn takes a caring approach to helping guide people through family law matters efficiently and without adding unnecessary conflict. Divorce can be one of the most stressful life events so how people get divorced matters. The choice can have long lasting effects on themselves and their families. Irwin approaches divorce more as a set of problems to be resolved not as a battle to be won. He works on family law matters both as an advocate for individual clients and as a mediator for divorcing couples.
Irwin is rated AV by Martindale-Hubbell, its highest rating for legal ability and ethical standards, which is based on reviews by fellow attorneys. Irwin brings over 30 years of wide-ranging legal and mediation experience to Venick, Kuhn, Byassee, Austin & Rosen, PLLC law firm in Nashville. Irwin's primary focus now is on handling family law cases, including divorce and pre-marriage and post-divorce matters. His past experience handling small business litigation is helpful in understanding financial issues often at the core of family law matters.
Irwin was among the first Tennessee lawyers to be trained in collaborative family law practice and one of the most experienced. As a collaborative lawyer, Irwin works with the other party's attorney in an effort to resolve family cases fairly with minimal intervention of the court Irwin is co-chair of the American Bar Association Committee on Collaborative Law, and the Tennessee Bar Association Subcommittee on Collaborative Family Law. Irwin is a founding member and past President of the Middle Tennessee Collaborative Alliance. He rejoined the board in 2018. He is a member of the International Academy of Collaborative Professionals and serves on the Access to Collaboration Committee that focuses on new and streamlined approaches to collaborative practice. Irwin has spoken about collaborative practice to groups of lawyers, financial professionals and mental health professionals in Nashville and Memphis. His articles on collaborative family law have appeared in the Nashville Bar Journal and the Nashville Tennessean.
Mediation is another important focus or Irwin's practice. He was first certified as a Tennessee Supreme Court Rule 31 mediator in January of 1998 in general civil cases. In 1999, he received additional certification in family law cases. In 2018, Irwin presented to the Spring meeting of the Family Law Section of the American Bar Association on Choosing Dispute Resolution to Fit Your Client's Needs.
Irwin also helps people with prenuptial agreements before their marriage and postnuptial agreements after their marriage and has led continuing legal education on those topics to the Nashville Bar Association.
Irwin Kuhn is a lawyer native to Nashville. He received his undergraduate degree from Vanderbilt University in political science and history. Irwin received his law degree from Benjamin Cardozo School of Law in New York and was admitted to the Tennessee Bar in 1984. Irwin worked as a legislative assistant and speech writer for Senator Jim Sasser in Washington, D.C. where he focused on legal matters before the Senate Judiciary Committee, and the Committee on Commerce, Science and Transportation. Shortly after returning to Tennessee, Irwin served as a law clerk to Justice William J. Harbison on the Tennessee Supreme Court.
Irwin was one of three finalists selected by the Tennessee Judicial Selection Commission to fill a vacancy in the Circuit Court that handles family matters in Nashville. Irwin is a Founding Member of the Tennessee Association of Professional Mediators and is a member of the American, Tennessee, and Nashville Bar Associations. He is a recent member of the Board of Directors and Executive Committee of the Nashville Bar and served as First Vice-President. Irwin is a Fellow of the honorary Nashville Bar Foundation. He is a member of several sections of the three bar associations, including the family law and alternative dispute resolution sections of each.
Irwin is past President of PEACE, an organization combating domestic violence. He is also a former President of the Nashville Ballet, and Vice Chairman of the Metropolitan Human Relations Commission. Irwin is a former member of the Board of Trustees of University School of Nashville.
Irwin served on the transition team for Nashville's Mayor Karl Dean.
Irwin and his wife Diane have three adult children.
Read More