Venick, Kuhn, Byassee, Austin & Rosen, PLLC / 0 Comments
/
People don't buy insurance policies because they hope to get sick but because they know bad things can happen and want effective ways to deal with adversity. Many people dismiss prenuptial agreements, commonly referred to as "prenups," as "too unromantic" or "only for the rich and famous," but they're actually practical tools for planning for the unexpected. They can strengthen your relationship, foster communication, and help prevent stressful and expensive disputes down the road. In today's blog post, we're looking at some of the reasons you may want to consider signing a prenup.
Peace of mind that you're marrying for love, not for money.
As couples put off marriage until they are more mature and settled, they have often built businesses and some financial security of their own. Other people may expect inheritance from their families. Prenuptials are an excellent way to put aside worries about what happens to those assets if things go wrong or in the event of death.
Ensure support if things don't go according to plan.
Prenups allow couples to avoid disputes about support in the event a marriage is dissolved. What happens if both parties continue to earn good incomes during a short marriage can be very different than what happens after a long marriage when one of them spent years raising children.
Avoid being held responsible for debt that isn't yours.
Maybe you love that guy but you worry about the way he uses his credit cards. Take care of that in a prenup. Debt can last longer than love. A prenuptial agreement can address what happens to debt one party may take on during the marriage that might otherwise be considered the couple's debt.
Make it easier for your kids if something happens.
You can't make a parenting plan in a prenuptial agreement but you might want to use one to make an agreement about who will pay for college or how wealth may be distributed to them in the event of death. Also, a prenup may help couples with children avoid bitter disputes about money that can make a difficult situation much worse for the children, young or old.
I've decided to create a prenup agreement with my fiance. Who can help us?
Irwin Kuhn can help you strengthen your relationship with a prenuptial agreement. He will work with your fiance's attorney (you both have to have one!) to create a plan that will benefit you both. We are passionate about helping couples protect themselves by coming together in this way. If you're ready to get started, give Irwin a call today at (615) 321-5659.
Read More


Venick, Kuhn, Byassee, Austin & Rosen, PLLC / 0 Comments
/
When couples who have children seek a divorce, often their greatest concern is how the process will impact their children. It is widely accepted that divorce is stressful for children and can cause long-term emotional damage, especially when it isn't dealt with properly. It is absolutely essential that parents help their children feel safe, secure, and loved during and after a divorce. 
At VKBAR, we highly recommend working with a child specialist during a divorce. Child specialists fit naturally into the collaborative divorce process, but can be useful during a traditional divorce as well. The child specialist's role in a divorce can typically be broken down into a few stages. Read on to learn about each one and how it benefits you and your children.
Meeting with Parents
When the child specialist meets with the parents, jointly, they have the opportunity to voice their concerns about the impact of their divorce on their children. The child specialist will obtain pertinent information about the child's background and developmental history. If this meeting occurs before the parents have told the children that they are getting a divorce, the child specialist can help them prepare for that difficult conversation. There may be multiple meetings between the parents and the child specialist to ensure that they get all the information they need about helping their children throughout the process. 
Meeting with Children
Typically the child specialist will have one or two meetings with the child or children. If the divorcing couple has multiple children, the sessions may be held together or separately depending on what the specialist deems appropriate. Whether the sessions are more structured or play-based depends on the child's age. The child specialist is a safe, neutral party who can answer the child's questions about the divorce, work through issues with them, and help them feel better equipped to face the changes in their family.
Creating a Developmentally Responsive Parenting Plan
After these meetings, the child specialist will help the parents create a fair parenting plan. They aim to create a plan that provides the child with the support and comfort they need. It should be a plan that is functional and will last for years to come, but the child specialist also acknowledges that the plan will likely have to change as the child gets older. He or she helps the parents anticipate how they will let their plan evolve over time.
Ongoing Consultations
As the divorced couple begins to co-parent, most child specialists offer ongoing support to help with changing the parenting plan, minimizing stress on children, and more, as needed.
Where can I learn more about collaborative divorce?
If you are interested in learning more about the collaborative divorce process, VKBAR, PLLC is here to help. To discuss your options, give Irwin Kuhn a call at (615) 321-5659.
Read More


Venick, Kuhn, Byassee, Austin & Rosen, PLLC / 0 Comments
/
When a marriage ends, anger and hurt is a natural response. No matter who's to blame or what factors contributed to the divorce, it's normal to lash out—but this is one situation where you should take a deep breath, take a step back from the situation, and think about what really matters to you. For many divorcing couples, a collaborative divorce is much more peaceful and respectful than a traditionally litigated divorce. Read on to learn how.
1. Maintains Decision-Making Power
When you and your spouse choose to collaborate, you decide to treat your divorce more like a business deal than a battle to be won. You and your spouse decide what give and take makes the most sense for the two of you. If you go through the litigation process and end up in trial, the judge decides how you'll divide property, how parenting time will be split, and which financial obligations each party absorbs. When you choose to resolve things through the collaborative process, you and your spouse maintain control. Your collaborative lawyers will guide you to make sure your agreements meets the requirements of the law.
2. Lays the Groundwork for a Healthy Co-Parenting Relationship
Life goes on after divorce, and the hurtful decisions made in the heat of litigation can damage your co-parenting relationship for years. If you and your ex-partner have children together, you owe it to them to get along as much as possible. Setting aside your hurt feelings and deciding to work together during divorce can help you learn to work together as co-parents.
3. Minimizes Animosity
The focus of the traditional divorce process is the day of trial. Lawyers want to be prepared for the court battle, even if the vast majority of cases never reach that point. That usually means getting ready to make the other side look as bad as possible. That is a process with a great chance of permanently damaging the relationship between people who, no matter what, will be a part of each other's lives until death do they part. Going to court is off the table in the collaborative process so the focus is on finding solutions that work best for both parties. The level of animosity and future stress declines when both parties are treated with dignity and respect.
4. Protects Your Privacy
If privacy is a top concern for you, collaborative divorce is a good choice. Business people, professional athletes, entertainers, other with high profiles, and just ordinary couples who value their privacy have chosen the collaborative route to keep their private business out of the public spotlight. In a collaborative case, the only documents in the public file are the bare minimum required by law, a divorce request on no-fault grounds, routine notices, and the divorce agreement made by the parties.
5. Can Reduce Expenses
Perhaps one of the main benefits of a collaborative divorce is the fact that it is efficient and because of that is often much less expensive than lengthy litigation. When a divorce case moves toward trial, pretrial motions, lengthy written discovery, document production, and depositions coupled with lots of back and forth between layers can draw out the case and add thousands to your legal bill. In a collaborative case, the parties often together hire a neutral financial expert to gather all the essential information needed to help them and their attorneys make decisions about dividing their assets and liabilities. Both parties are expected by court rule to make "full, candid, and informal disclosure of information without formal discovery" That information is put together for both parties by the financial neutral rather than two teams of lawyers and paralegals in separate offices. It saves lots of time and money in that way.
Divorce is never easy, but the right legal support can make it as stress-free as possible. If you're ready to explore your options, call Irwin Kuhn of Venick, Kuhn, Byassee, Austin & Rosen, PLLC and set up a consultation. We'll help you compare your options and prepare you for a smooth transition to your post-divorce life.
Read More


Venick, Kuhn, Byassee, Austin & Rosen, PLLC / 0 Comments
/
Tennessee law strives to provide for vulnerable individuals through conservatorships and guardianships. In a conservatorship or guardianship agreement, the court takes away some of the individual's rights and awards them to a capable conservator or guardian. Depending on the individual's age and needs, the court may award control of finances, healthcare decisions, living arrangements, and daily care decisions. Although these care arrangements are similar, there are significant differences between guardianships and conservatorships.
Age of the Individual
The primary difference between a guardianship and conservatorship is the age of the individual protected. Guardianships are used for individuals under the age of 18. Conservatorships serve adults who the courts have determined to need assistance in life choices or health or finances.
Who Can File?
The process for initiating the process is the same for guardianships and conservatorships. Anyone who knows the circumstances of the individual can file a petition asking the court to assign a guardian or conservator. Family members are preferred. Paperwork must be filed in the county where the individual in need of care lives. 
Assessment
Once the process has started, the court goes through slightly different assessment processes for guardianships and conservatorships. If someone has requested a conservatorship, the ward must be medically evaluated by a physician or mental care practitioner, depending on the circumstances leading to the request for a conservator. In both cases, the court looks at the facts presented in the petition and may appoint a temporary guardian ad litem to act in the individual's best interests.
Assigning a Guardian or Conservator
In both cases, a hearing will take place to determine whether or not the person in question needs a guardian or conservator. In a conservatorship case, the court determines whether or not the individual is considered disabled and if a conservatorship will protect the person's health and assets.
If the court decides that a guardianship or conservatorship is necessary, they will appoint a responsible person or agency to act in that role. In a conservatorship case, preference is given to a person named by the individual, the individual's spouse, or the person's child. In a guardianship, preference is often given to one or both parents, someone designated by the parents, or adult siblings of the child.
Termination of the Guardianship or Conservatorship
In many cases, conservatorships last for the duration of the ward's life. If the ward has a temporary disability, the conservatorship may be terminated once a medical exam indicates that the individual is capable of making their own decisions. A guardianship terminates when the child turns 18 years old. If the child is disabled, the guardian may request to become a conservator.
If someone you love needs a conservatorship, working with a lawyer can help you preserve the individual's rights and get a conservator who can act in the ward's best interests. Reach out to our team today to schedule a time to discuss your legal needs.
Read More


irwin kuhn / 0 Comments
/
Irwin Kuhn, along with Michael Sontag, a partner in the Nashville office of Bass Berry & Sims, presented a continuing legal education program on prenuptial and postnuptial agreements for the Nashville Bar Association on Valentines Day 2019. The title of the CLE was Prenuptials and Postnuptials, They're Like a Box of Chocolates; You Never Know What You're Going to Get. The presentation focused on current case  law and best practices in crafting pre and postnuptial agreements in Tennessee.
Read More


dvlawcom / 0 Comments
/
VKBAR's Irwin Kuhn recently was selected as Mediator of the Month by the Tennessee Association of Professional Mediators (TAPM). This interview was featured in TAPM's newsletter: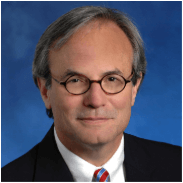 Irwin Kuhn is a member of Venick Kuhn &  Byassee, Austin and Rosen, PLLC where he practices and mediates primarily in the area of family law. He was first certified as a Tennessee Supreme Court Rule 31 mediator in January of 1998 in general civil cases. In 1999, he received additional certification in family law cases. Irwin is First Vice President of the Nashville Bar Associate, immediate past President of the Middle Tennessee Collaborative Alliance, a Founding Member of the Tennessee Association of Professional Mediators, and a Fellow of the Nashville Bar Association.
In finding your niche what area do you practice in?  How did you get started in this?
I am a family lawyer and that is the area in which I mediate. Divorce and family legal issues are among the most stressful life events a person can go through. When I mediate a family law matter or represent a client in a family law matter, I always try to keep in mind how difficult this time is in their life. I am probably not seeing them at their best, but I can help make the situation better for them, and that gives me a great deal of satisfaction.
What is in your mediator tool kit?  What is your favorite or most used tool?
You always have to use the tool that is right for the case you are mediating. Flexibility is important. For example, I know I cannot always do it, but sometimes we forget the efficiency and benefit of letting the parties meet face to face. For example, if you know the mother and father are close to agreement on a parenting plan, let them work out the details together. It builds momentum, creates some trust and good will, and lets the attorneys see the other side as a human rather than the enemy.
Once you have been selected as the mediator, what do you do to prepare the attorneys and their clients for the mediation?
I usually send a letter to the attorneys confirming time and place for the mediation and send a copy of the mediation agreement I ask their clients to sign. Mediation statements from attorneys are always helpful, but I respect that attorneys cannot always devote the time needed to give as much detail as possible.
Phone calls with attorneys can be extremely helpful. It is a time before mediation when attorneys feel more freedom to be candid about the case than in a writing their client will be reading.
What is your pet peeve in mediation?
I suspect every mediator's pet peeve is attorneys who get in the way of their client agreeing to a deal that works for them and the other side because they think they might get more in court.
Are you married/do you have kids/pets etc?
My wife, Diane, and I met in law school. She is at Baker Donelson. She has this great ability to help me see complex situation more clearly and that is an immense help in my practice. We have three great, interesting children, who are good friends, and good people. Our sheepdog/wolfhound mix, Maggie, keeps us smiling.  
Why did you become a mediator?
I became a mediator because I think people need to avoid the financial and emotional costs of litigation. I am a good listener and I enjoy helping people work through tough problems.
What is your favorite mediation read and why?
Challenging Conflict: Mediation Through Understanding. By Gary Freidman and Jack Himmelstein. It is about discovering what is really important to people. They write not just about helping people state their goals but getting a deeper understanding of why their goals are what they are. That understanding is essential, and an often-overlooked part of interest based negotiation, and perhaps the most important impasse breaking tool.
What are you most afraid of in mediation?
I am always on guard to not lose my neutrality, or my patience.
How do you debrief yourself after a mediation?
Pinot noir in the winter, white burgundy in the summer. Seriously, while I am in the shower the next morning.
Personal or professional accomplishments you are particularly proud of:
I am most proud of my role in helping to introduce collaborative family law to Nashville.
"If I could have a 30-minute conversation with anyone (alive or otherwise, famous or not), I would want to speak with _____________________________."
If I am picking one person, I would say my father. He died young, after my first year in law school, when I was young. I truly miss having not known him as an adult.
What do you see for the future of mediation?
In my area of family law, and maybe other areas, I think we will see much more integration of non-legal neutrals into the mediation process as co-mediators, particularly financial neutrals. In the area of collaborative family law, we typically use financial neutrals, and mental health professionals, as neutral facilitators, with great success. As more couples begin to view divorce as transactional rather than as litigation, the role of attorneys may well become more secondary. For my lawyer colleagues, do not worry, the law as frame work will always remain vital.
Knowing what you now know about life etc., would you choose the same career path?  If not, what would you like to do?
What I know about life is that you do not get to do it over. I like what I do.
Read More


dvlawcom / 0 Comments
/
A very wealthy Dallas couple decided on the collaborative approach to divorce after they spent $7.4 million in litigation. The litigation attorney called it a marathon case. The collaborative attorney suggested it should have been a 5K. Here is the story from D Magazine September 2012.
Read More


dvlawcom / 0 Comments
/
DVKB Family Lawyer Irwin Kuhn and Nashville attorney Marlene Moses wrote this article outlining the steps of a hypothetical collaborative divorce. Collaborative divorce problem solving settlement approach to divorce. The article was originally published in the Nashville Bar Journal.
Read More


dvlawcom / 0 Comments
/
Kevin Fuller, a top Texas divorce lawyer, discusses why collaborative divorce makes sense for people trying to preserve family businesses. Among the reasons:
Negotiations are conducted in a private arena.
Legal fees are used more efficiently.
Settlement discussions can be scheduled to fit business needs rather than the court's calendar.
The collaborative process is less disruptive for the business' staff.
Results are often quicker.
Kevin's full article is here: http://www.koonsfuller.com/dividing-the-family-business-without-destroying-it
Irwin Kuhn and Dot Dobbins are divorce and family lawyers who practice collaboratively at Dobbins Venick Kuhn & Byassee, PLLC.
Read More


dvlawcom / 0 Comments
/
Irwin Kuhn recently authored an article in the Nashville Tennessean concerning the divorce of former Senator Bill Frist and his wife Karyn. The Frist chose the collaborative divorce approach. Irwin Kuhn is a collaborative divorce lawyer in Nashville and commented on that choice.
Frists Work to Make Divorce Less Painful
 Sep 18, 2012 Nashville Tennessean
Former Sen. Bill Frist and his wife, Karyn, recently announced their divorce. It appears they did something very difficult, very well.
The Frist divorce is notable in a number of ways that will benefit the senator and the soon-to-be former Mrs. Frist greatly in future. It was about as private as can be. There is a minimum of public filings. Mrs. Frist submitted a bare-bones petition asking for Tennessee's version of no-fault divorce. It was dignified. Sen. Frist simultaneously answered, admitting with sadness that their differences are beyond repair.
One prominent feature is probably unnoticed by most. Sen. Frist announced that he and his wife reached a divorce agreement "through a collaborative law process." Collaborative divorce is the
newest alternative to a painful, long, expensive and public divorce.
How people get divorced makes a difference. Some may accept aggressive tactics as routine. But they only make a difficult situation worse. For example, elevated levels of discord during divorce significantly increase the chances children will come out of divorce with anxiety and depression.
When parties choose to proceed collaboratively, they decide from the beginning that they want something better, a negotiated settlement. So much so that they enter an agreement that the lawyers they hire will not go to court with them if they cannot come to terms. A premium is put on reaching consensus. For the lawyers, the mark of success is reaching a working, negotiated lasting settlement.
In a collaborative session, the parties meet face to face. It can be hard work. Often a neutral third party, trained to keep difficult discussions under control, meets with the couple and their lawyers in an effort to identify goals. Later, the parties propose and discuss options. Neutral financial advisers are often key members of the team.
Working with such a team may sound like an expensive process fit only for the wealthy. Seasoned collaborative attorneys disagree. Kevin Fuller, a top Dallas matrimonial lawyer, says he had 56 collaborative cases in a three-year period. Concurrently, he had three cases he described as "go-get-'ems." He calculated that the fees from the three go-get-'ems exceeded the fees in all 56 collaborative cases combined. Collaborative efficiency is the key.
Collaborative divorce is new to Nashville. The Middle Tennessee Collaborative Alliance (www.mtcollab.com), of which I am vice president, has a number of collaboratively trained lawyers, mental health professionals and financial consultants. Each is committed to high standards. Others hold themselves out as collaborative, but the distinguishing characteristic of a real collaborative divorce is the agreement to not go to court.
Bill and Karyn Frist may have untied the knot. But they will always be connected through their children and grandchildren and common loved ones. The way they chose to divorce will give them a much better chance of putting aside their differences, perhaps long enough one day to dance together at a child's wedding.
Irwin J. Kuhn, an attorney and mediator, is a member of Dobbins Venick Kuhn & Byassee PLLC. 
Read More